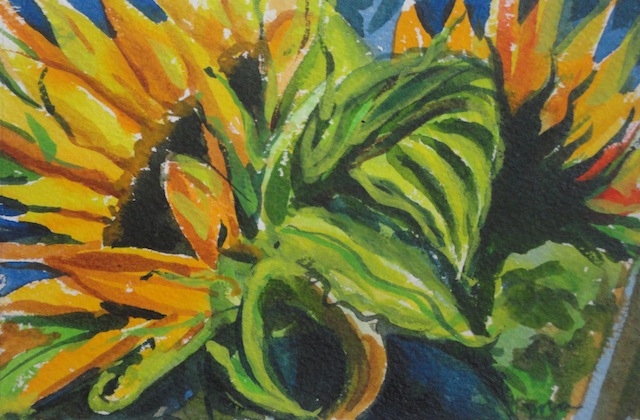 Yesterday I was hit by a lightning bolt.
I started reading Steven Pressfield's book Do The Work, another kick in the butt about that old bum Mr. Resistance and how to get past him. What is it about how that guy writes about artists' block that gets me going? I'm not sure if it's how he says stuff, or it's because I am reading the words and my brain connects as I read, or both. But man, I seem to get going afterwards. It works!
Here's the latest thing: There is an art exhibit coming up next month and it's for artists who are on twitter. The Twitter Art Exhibit Orlando is free to enter and in any flat medium except the work must be small, specifically postcard size. After the exhibit is launched the postcards will be sold and the funds donated to charity. Great idea.
I've known about the twitter exhibit for a while now and kept forgetting to do a small watercolor painting to enter.
As I read Do The Work I got my flash of inspiration: Do the painting! Enter the exhibit!
What genius!
Then I thought, what a jerk! What does it take to sit down and get something done around here? I guess it took that book and the magical words in it to light the fire for me. Hey, whatever works.
One half hour after I decided on what to paint and began to work I was done! I emailed them with my intention to participate in the event. Next I will prepare my little gem for it's voyage to Orlando, Florida at the venue. I am so excited!