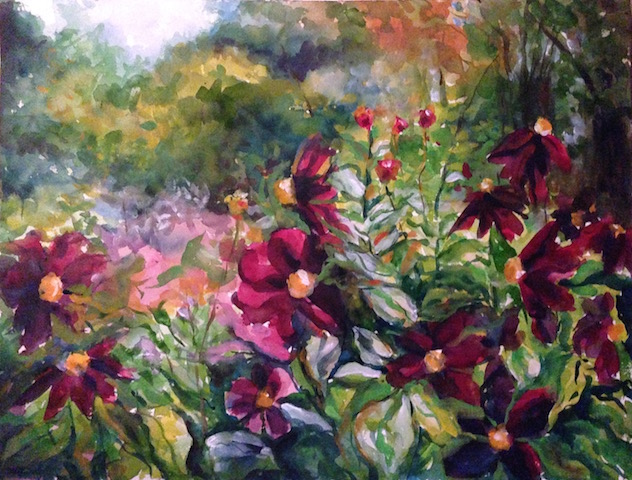 With the following mantra in my head "It's the process. It's the process" miraculously I beat back Mr. Resistance and pulled off this latest watercolor painting.
It wasn't easy either.
Quite a while back I visited Clark Botanical Garden in nearby Albertson, NY and snapped a few pictures of some of the landscape gardens. A couple of those photos ended up as paintings. When I went through those a couple months ago I decided to push myself out of my artist's block and throw some paint around.
That was it, then we left for Greece. On our return I really wasn't interested in continuing on deep, fall colors. Geez, we just came back from the bright whites and blues of the Greek islands!
I almost ripped this off the watercolor block to toss it when my head said to just try to finish it. If I hate it afterwards, by all means, throw it out.
Process first and foremost, I pushed through. It's a finished work at the very least.