RESISTANCE ONLY OPPOSES IN ONE DIRECTION
"Resistance obstructs movement only from a lower sphere to a higher. It kicks in when we seek to pursue a calling in the arts, launch an innovative enterprise, or evolve to a higher station morally, ethically, or spiritually.
So if you're in Calcutta working with the Mother Teresa Foundation and you're thinking of bolting to launch a career in telemarketing…relax. Resistance will give you a free pass."
from The War of Art, by Steven Pressfield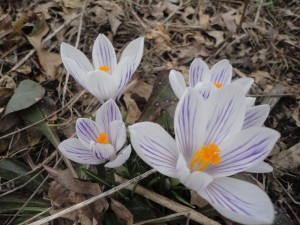 Isn't that nice. Mr. Resistance will tell you "Oh that new painting you're working on? Don't bother working on it. It's not coming along so well anyway. Why don't you just go fidget with some of that junk in your dresser drawer instead."
Rather than pay any mind to what Mr. Resistance says, we should brush him aside and push harder to finish that painting and accomplish a new goal.
Yes, that's what we should do, but do we? No. No, we don't. We, I, listen to his murmurings, his whispers, and my brain believes him, even answers him saying "Yeah, you're right. That painting isn't working out the way I thought. I'll wait for tomorrow to work on it." And there it all goes down the drain.
It's just that easy to take the short leap off the path.