I know, I know. Where have I been? Especially since I said I'd be all over this blogging thing again, and I haven't.
It's all Resistance. The summer and the beach, house stuff, a little thing I did to my finger, everything and anything not to get work done. Then I do some good work and afterwards I crash.
Believe it or not, I get some of my best work done at the beach. I call the beach my studio, my office. It's comfortable, no distractions, no phone, and work gets done!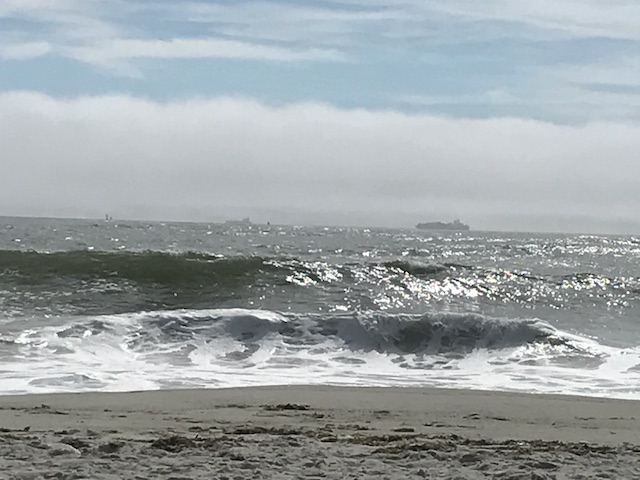 I don't bring a lot of stuff either. No rolling cart for me! A chair, my bag with art supplies, lunch, and iced coffee. This time of the year there are very few visitors at the beach. People are back at work and school.
It's quite serene. In fact, it is heaven.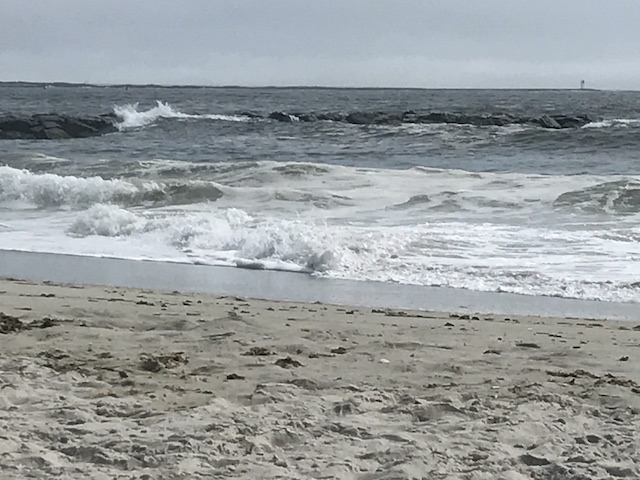 A couple hours is all I need to clear my head and regroup. I survey my surroundings, drink in the salty air, listen to the waves hit the shore, watch the seagulls carefully. Once they took my lunch right out of my bag.
Usually I take some photos, maybe search the sand for seashells I like to collect. Then I have my lunch, being mindful not to eat my apple so I could paint it with the seashells. There's nothing like a colorful apple or peach popping up against the cool pastel colors of shells and beach pebbles.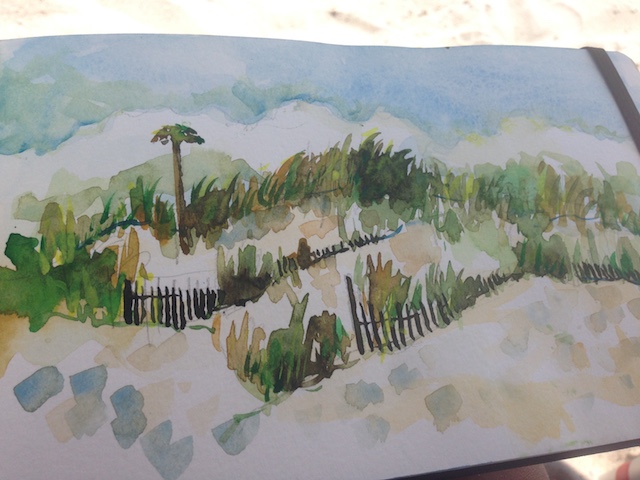 When I feel I've soaking in enough of my scenery I get to work. This particular day I was able to get a couple of watercolor sketches in. The dunes behind my seat are calm with green and gold beach grass, fencing and blue sky. I remembered to save the apple for my still-life.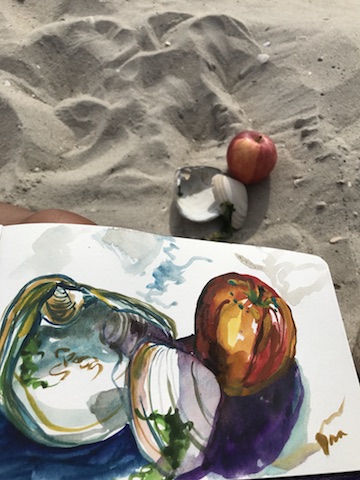 The weather has been strange here in New York. It's almost mid October and the temperatures have been warmer than usual.
Could tomorrow really be the last beach day?