I am proud and excited to announce my 1st real solo art exhibit/sale for the month of March 2016. This lovely gallery in my area, Barnes Gallery, has agreed to host my artwork at their location.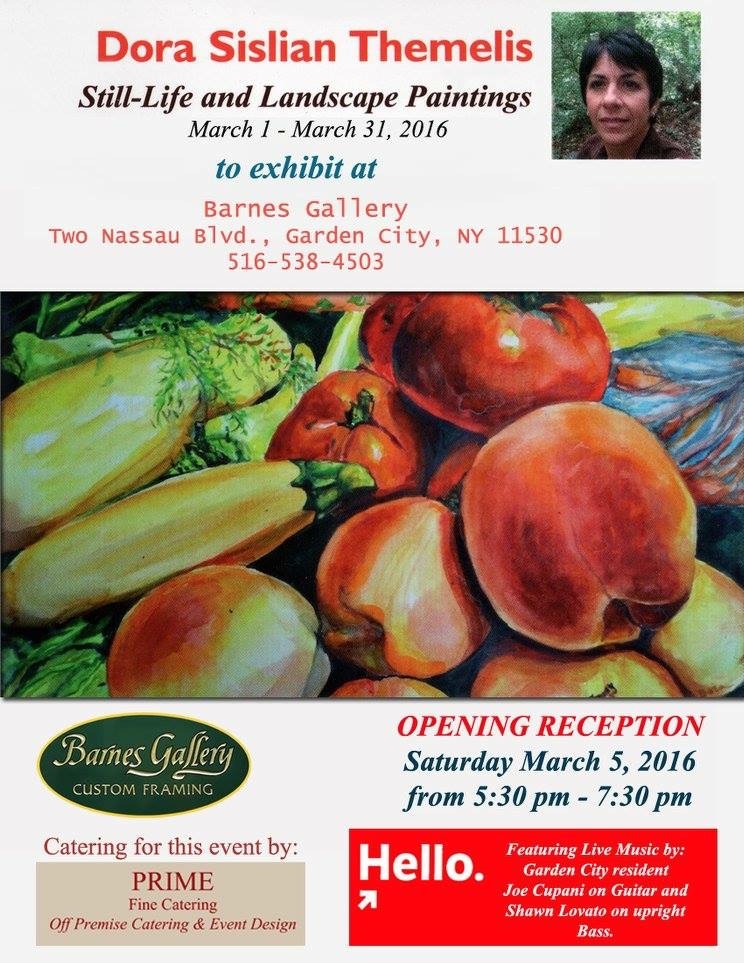 There's going to be an opening reception with food, drink, and live jazz music.
It's been a rough month of preparations, framing, getting mats and some custom frames done. I certainly can't do it all myself. I am not a great mat cutter, but I get by.
It's scary, though. Did you ever have a party and think that no one will come? That's how I feel about this event.
Wish me luck. Better yet, come by and say hello. I'd love to meet you in person.