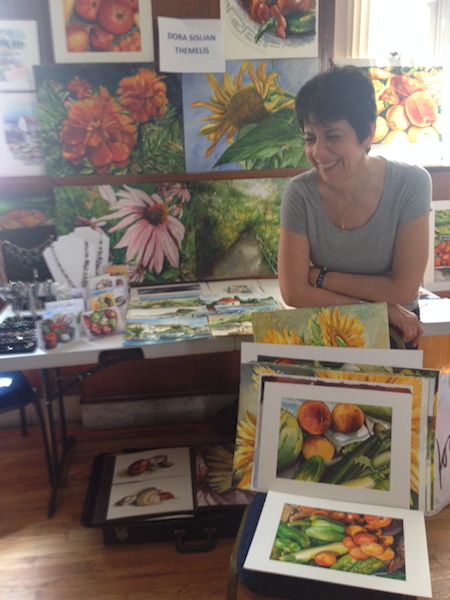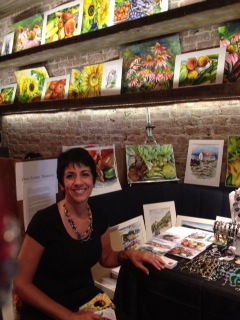 I am a fine artist painting objects and scenes with vibrant color. When resistance hits, which is often I'm afraid to admit, I mix it up by developing jewelry designs, or knitting small accessories.
Most recently I have been painting in watercolor, applying the paint transparently, or straight from the tube, mixing colors on the surface as I would oil paints. I can't make up my mind which way I prefer.
The latest watercolor paintings have been done using a twenty-minute time limit to both fit art into the day, and to not mess it up. So far it's been working.