On one of the last nice days of autumn I revisited a beautiful place near me, Clark Botanical Garden in Albertson, NY. I've visited here many times to find some serene, calm moments.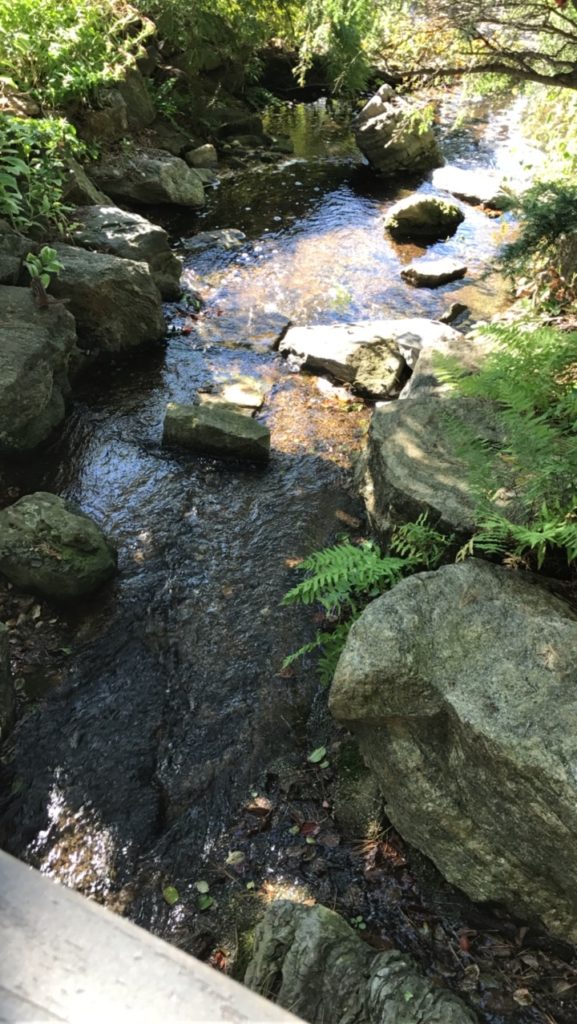 It's just such a lovely place for calm and meditation. A place to "bath in the forest" as I've read. This particular day I planned to paint in watercolors here instead of the other favorite place, the beach. That day the beach might have been a good choice, but I wasn't sure if the weather was warm enough. At the Gardens the sun was really strong and hot. Maybe it was better that way.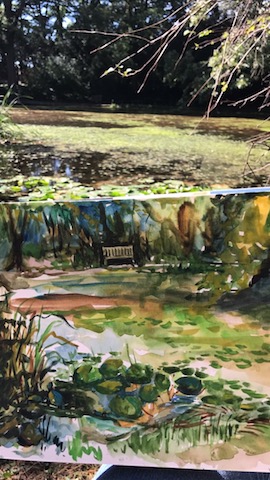 I found a bench at one of my favorite spots at this sunny, turtle filled pond with reeds and lily pads. Ate the lunch I brought with me and then got to work. The first attempt was a little tight. Another garden wanderer approached and we chatted. She loved this one.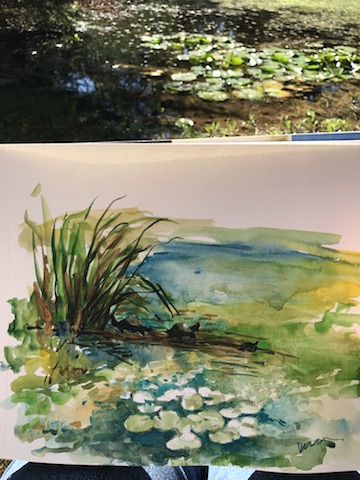 The next watercolor sketch was somewhat looser in style. I always start out getting down every detail and this time was no different. Deciding to paint the negative space instead of each item I saw was helpful to keeping my hand and brush free.
Onward!